Creative Cities: Shanghai Design, Step-by-Step Development

The second episode of this series will focus on the City of Design — Shanghai. Shanghai has been a vanguard in the development of design in China since modern times. Its all-encompassing culture has been helping the pioneering design take root in China and radiating its influence to the whole country. As the second city in China to be selected as a UNESCO Creative City of Design, what outstanding achievements has Shanghai made in design? What surprises will Shanghai bring in the future? Follow ICCSD to check out the answers!
Overview: Shanghai, A Vanguard in Creative Development
Design Week: Shanghai Design 100+
Design Award: Brand Building of "Shanghai Design"
The Construction of City of Design: Building an International First-Rate City of Design
In February 2010, Shanghai became the second city after Shenzhen in China to be given the title of "City of Design" by UNESCO. On May 20, the then Director-General of UNESCO, Irina Bokova, went on a trip to Shanghai where she visited local creative industrial parks and service platforms and awarded Shanghai the title of "UNESCO Creative Cities Network: City of Design" on the site. At the plaque-awarding ceremony, Bokova noted that Expo 2010 Shanghai China is a stage to showcase innovation. It is an opportunity that Shanghai must seize to share its innovative ideas and experience with other creative cities.
In 2020, at the celebration of the 10th Anniversary of Shanghai as a UNESCO Creative City of Design, Qin Changwei, Secretary General of the Chinese National Commission for UNESCO, noted, "As one of the first cities in China to join the UNESCO Creative Cities Network (UCCN), Shanghai has made full use of this platform to strengthen international cooperation and exchanges while contributing to the innovative urban development with its own experience, through which the unique development style of China's creative cities is presented to the world." Jan Vapaavuori, Mayor of Helsinki, another City of Design in Finland, said that Shanghai and Helsinki have always maintained close cooperation in the field of creative design and that Helsinki is amazed by the great achievements made by Shanghai in promoting design-driven industrial innovation and improving people's quality of life.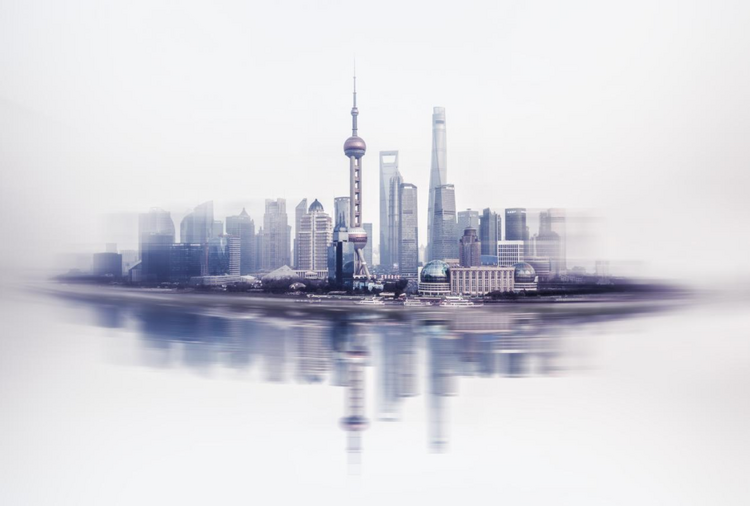 Shanghai, A Vanguard in Creative Development
Shanghai is China's largest commercial and financial center and leading city in terms of economic growth. Winning international recognition for its fusion of Eastern and Western cultures, it was the first city in China to have creative industry units such as the first design, film and music studios. As the most important cradle of modern Chinese design, Shanghai not only nurtures the modern design which is characterized by typical Chinese urban culture, but also spearheads the development of Chinese contemporary design. The city indeed provides an important platform for design and creativity around the world to meet each other in integration.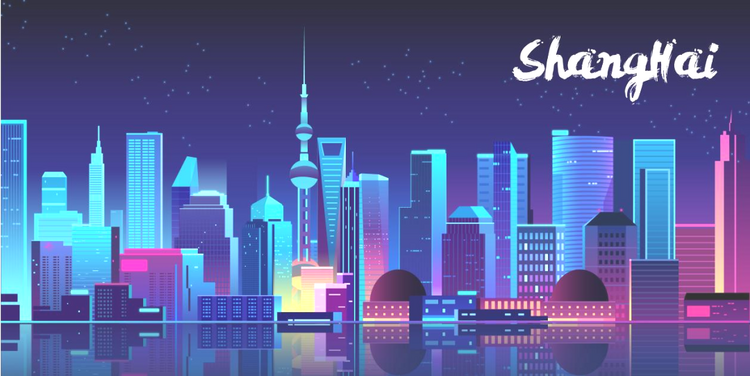 In 2000, an area of 600 square kilometers in central Shanghai was zoned for prioritizing the development of modern service industry, attracting a large number of young and talented artists. They pursued their dreams and gradually formed a small-scale cultural market. Meanwhile, theoretical research in creative industries began to get on track and new concepts such as "culturalization of industries" and "industrialization of culture" were put forward. Since 2006, Shanghai has released the Report on Cultural and Creative Industries and relative statistical data on a yearly basis. Since then, the creative industries in Shanghai have embarked on a fast track of development.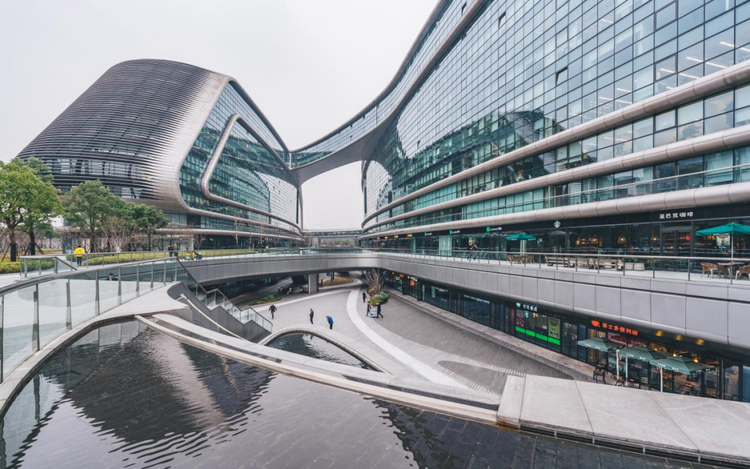 Sky SOHO in Shanghai
Over the past decade, Shanghai's creative design industry has seen continuous and rapid development, with its total output value growing from 472.461 billion yuan (74.249 billion U.S. dollars) in 2012 to 936.258 billion yuan (147.14 billion U.S. dollars) in 2018, registering an average compound annual growth rate of 12.07%. The added value of the industry grew from 133.21 billion yuan (20.91 billion U.S. dollars) in 2012 to 332.976 billion yuan (52.33 billion U.S. dollars) in 2019, accounting for 8.73% of GDP and showing an average compound annual growth rate of 13.98%. Shanghai continues to maintain its leading position in China in industrial, fashion, architectural and digital design. The cultural and creative industries have already become the pillar industry of Shanghai. Characterized by innovation, integration and openness, this industry demonstrates the cultural vitality of creative design and its broad development prospects.
Design Week: "Shanghai Design 100+"
What kind of design products can represent Shanghai as the City of Design? "Shanghai Design 100+" will give you the answer.
As the City of Design, Shanghai has held a series of influential design-related exhibitions and fairs, including Shanghai Design Week and "Shanghai Design 100+", which have created a favorable atmosphere for the development of Shanghai as the City of Design, providing citizens with access to excellent design, young designers and brand companies with opportunities to release and present their works, overseas designers and brands with a platform and window to enter Shanghai and China.

Design Your Better Life, celebration of the 10th Anniversary of Shanghai as a UNESCO Creative City of Design (Photo via official website of Shanghai Promotion Center for City of Design)
Focusing on the empowerment of design, "Shanghai Design 100+" promotes the design-led industrial transformation and consumption upgrade. As it is dedicated to letting more people explore the charm of creative design and encouraging trendsetting fashion consumption, it also serves a rallying call to further deepen the building of Shanghai as the City of Design. The name "Shanghai Design 100+" features deep meaning. "100" stands for 100 points, which means perfection, while "100+" means empowering the industry and leading high-quality development with design. As "100+" in Chinese also sounds the same as "100 families", it also conveys the wishes to create synergy and affinity out of various designs.
The first "Shanghai Design 100+" held in 2020, with an aim to empower industry, brighten life, serve the city and get insight into the future, selected more than 100 well-designed products. Follow ICCSD and have a look at some typical examples.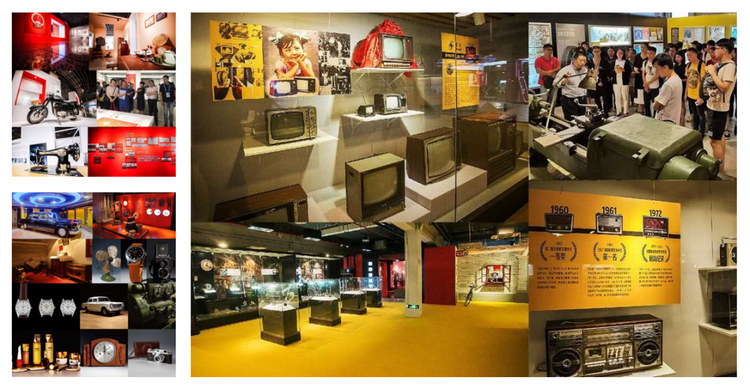 (1) A Three-Generation Nostalgic Design Exhibition from 1949 to 2019 integrated the past, present and future of China's design in manufacturing. The exhibition featured 700 historical objects with detailed illustrations for knowledge sharing, showcasing how Shanghai served as a platform for manufacturing design. As it attracted visitors with lively exhibition and abundant exhibits, the exhibition was truly an innovative and informative one of its kind in China.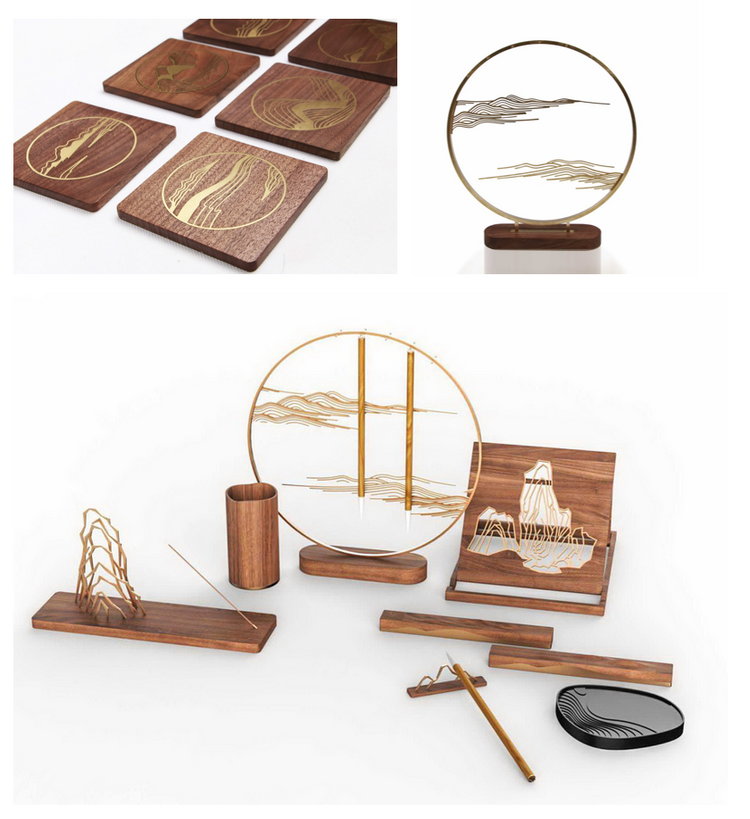 (2) The cultural and creative series products at "Dong Qichang Art Exhibition" held at Shanghai Museum reflected the beauty of landscape paintings in product design. It highlighted the ink-using techniques specially adopted in Dong Qichang's ink-wash paintings, such as splash-ink and cherish-ink. The works featured ink of different density and wetness in natural matching and were able to create profoundness with a few strokes.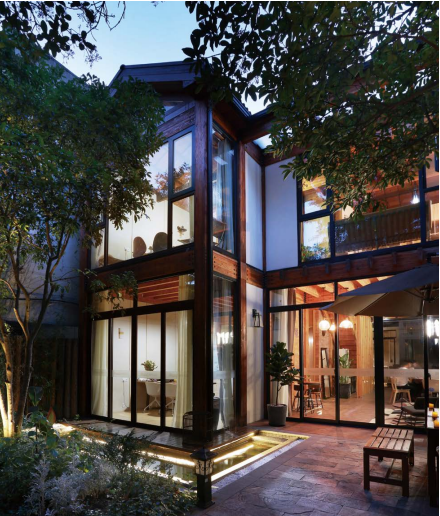 (3) Wuyi Road Urban Renewal Project: Longli Vision, an urban renovation and renewal project on Wuyi Road, tried to create a fusion of architecture, interior decoration and outdoor landscape, sparking interaction between the architectural interface and the street. This project has made it technically possible to enhance the comprehensive utility of the lane buildings and their sustainable use in the long run.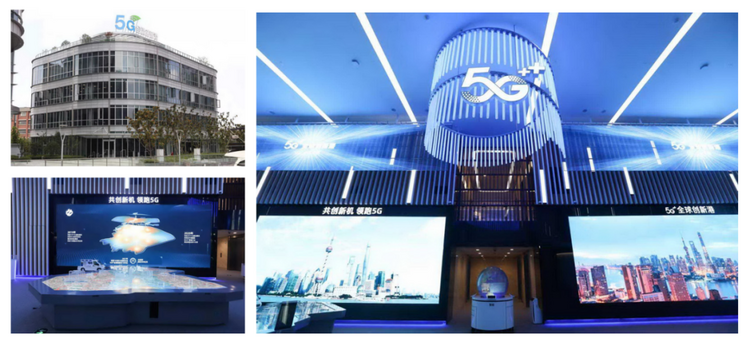 (4) "5G Global Innovation Port" is the world's first comprehensive 5G platform that showcases 5G technologies, enables co-creation, displays 5G application scenarios and promotes science popularization. Centered on 5G technology, it gives a full presentation of many innovative application scenarios including 5G + smart sports, 5G + smart healthcare, 5G + smart community and 5G + urban security.
In addition to "Shanghai Design 100+", Shanghai Design Week also focuses on promoting the development of original design, the application of design and the exploration of design-driven business form innovation, so as to build the event into an internationally influential and recognized brand in the field of creative design, and fully demonstrate the strength of Shanghai as the City of Design.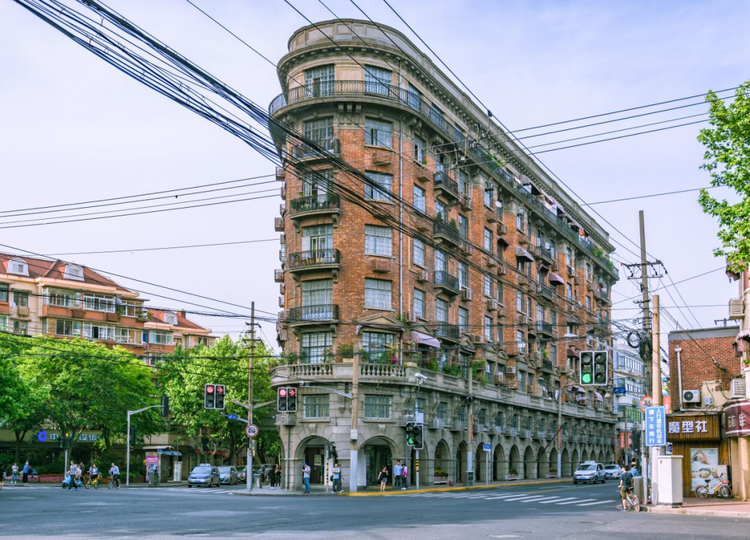 The Wukang Mansion
Notably, the first Conference on World City of Design will be held in Shanghai this October. At that time, design industry organizations, leading enterprises and renowned masters at home and abroad will meet each other to discuss frontier development trends and launch excellent original designs. Shanghai will grasp this opportunity to build upon its past exchanges and cooperation achievements, making itself the launch site of both domestic and international original designs, the powerhouse of new business forms and models of "design +", an Internet-famous city nurturing brilliant designers, and an industry heartland boosting application of outstanding designs.
• Design Award: Brand Building of "Shanghai Design"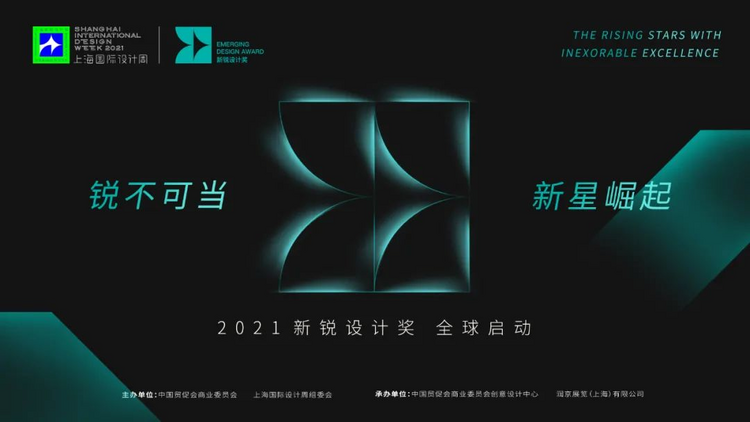 (Photo via official website of Shanghai International Design Week)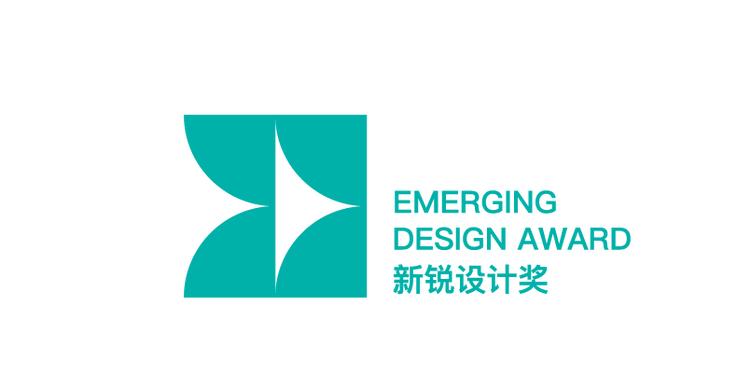 (Photo via official website of Shanghai International Design Week)
Shanghai International Design Week and China Council for the Promotion of International Trade (CCPIT) Commercial Sub-Council jointly initiated the CHSIDW Emerging Design Award, which targets a larger group of designers under the slogan "the rising stars with inexorable excellence". As a platform supporting the development of young designers, it will provide fresh blood for Chinese design amidst the new industrial landscape in a new era.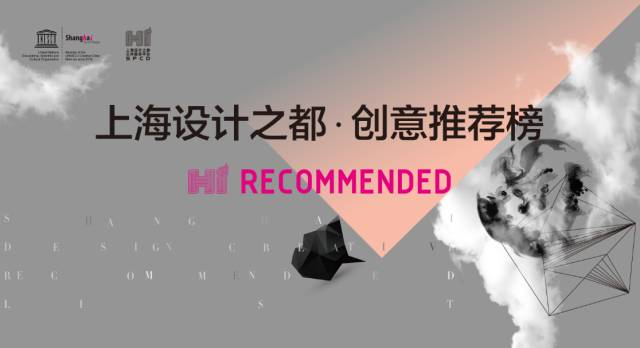 (Photo via official website of Shanghai Promotion Center for City of Design)
The "City of Design·Creative 100" is a creative incubation project jointly launched by Shanghai Promotion Center for City of Design and professional institutions that are dedicated to leveraging the resources of domestic and international creative network platforms. Each year, a group of excellent creative brands, talents and products are promoted in the form of joint recommendation and unified selection, and grow bigger and stronger through the publicity, incubation and cultivation, supporting the construction of Shanghai as the City of Design and Science and Technology Innovation Center.
• The Construction of City of Design: Building an International First-Rate City of Design

(Photo via official website of Shanghai Promotion Center for City of Design)
Over the past decade, Shanghai has united resources from all aspects of the society to work together on promoting the City of Design and creating a good atmosphere for creative design. In 2010, the UNESCO Creative City (Shanghai) Promotion Office was set up to coordinate the development of the city's creative design industry and the construction of "City of Design". Shanghai also promotes the construction of major projects throughout the city and carries out exchanges and cooperation with the creative cities around the world. A number of social organizations such as the Shanghai Promotion Center for City of Design were established to promote design innovation in various fields through exhibitions, international exchanges and talent training. As a creative city, Shanghai not only serves a model for other Chinese cities, but also adds new vitality and offers successful experience to the UCCN.
Shanghai's efforts in urban renewal and upgrade are also remarkable. The construction of Shanghai Tower and other buildings presents the city with an attractive skyline. The linking of two banks of the Huangpu River and the regeneration project at Yangpu Riverside have created high-quality public space. The campaign of "Young Designers into the Community" facilitates the beautification and renewal of old neighborhoods and alleys, presenting the humanistic touch and warmth of the city through design. Shanghai also continuously tries to integrate into the UCCN by setting up Shanghai Florence Sino-Italian Design Exchange Center, and bringing together design enterprises and designers in world-renowned exhibitions and fairs.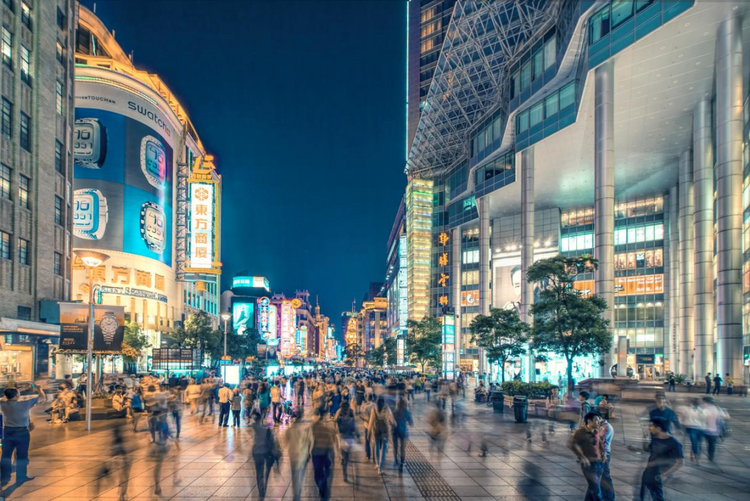 By 2023, Shanghai will have steadily improved deep integrated development of advanced manufacturing and modern services, built a number of distinctive industry clusters that feature high-end producing factors, strong brand effects and comprehensive supportive functions to boost the innovative development of the service economy. There will also be a talent pool with global vision and a variety of high-end design service brands.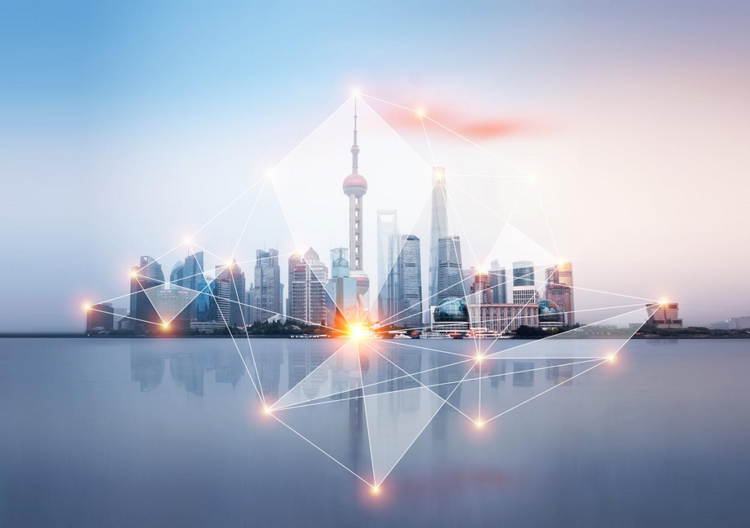 With the interplay of Chinese and foreign cultures, integration of modern and traditional civilizations, Shanghai is striving to build a "brilliant and attractive global city". It will present to the world Shanghai's design philosophy of cross-sector integration, the inheritance and innovation of traditional culture and an inclusive attitude in the context of multiculturalism. In this way, it will offer the world a golden name card.