UNESCO City of Design in Europe: Good Design Should Be Shared by All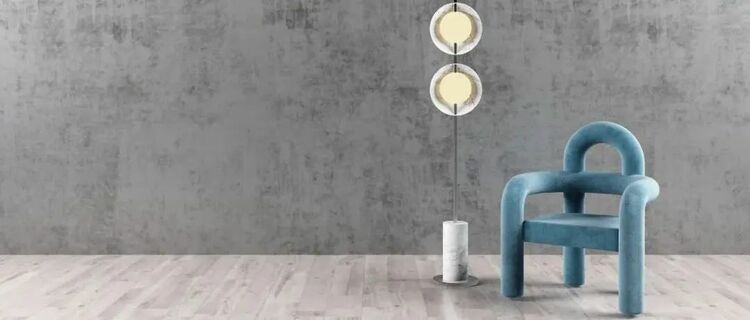 Europe boasts the birthplace of industrial design, world-famous design products, the top designers and artists. Be it France, Germany, Finland or Italy, European design has formed a unique style in the process of global development. Today, ICCSD will offer a great chance to explore European Creative Cities represented by Helsinki, Finland and Berlin, Germany!
Helsinki, Finland: Design Changes Lives and Lights the Future
Berlin, Germany: Design Incubates Ideas and Leads the World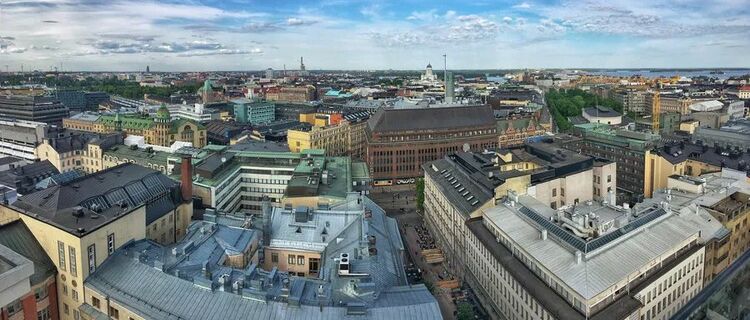 Europe is one of the world's seven continents with numerous countries. European design features fine workmanship, elegant, trendy and unique appearance, bold use of the latest advanced technology around the globe. European countries vary from each other geographically and culturally, hence remarkably different design styles despite the fact that they are on the same continent. Helsinki, Finland is a city where design changes lives, while Berlin, Germany witnesses design incubate ideas. European design is based on rich historical and cultural resources and deep cultural traditions. Europe is well-known in the world for its artistic atmosphere that perfectly combines classical and modern elements and exquisite cultural life.
Helsinki, Finland: Design Changes Lives and Lights the Future
In 2012, Helsinki was named "World Design Capital 2012" by the World Design Organization (formerly known as International Council of Societies of Industrial Design), and in 2014, it was selected as the "City of Design" of UNESCO Creative Cities Network (UCCN). While Helsinki is known for its cutting-edge technology, livable environment and beautiful scenery, its soul always lies in design.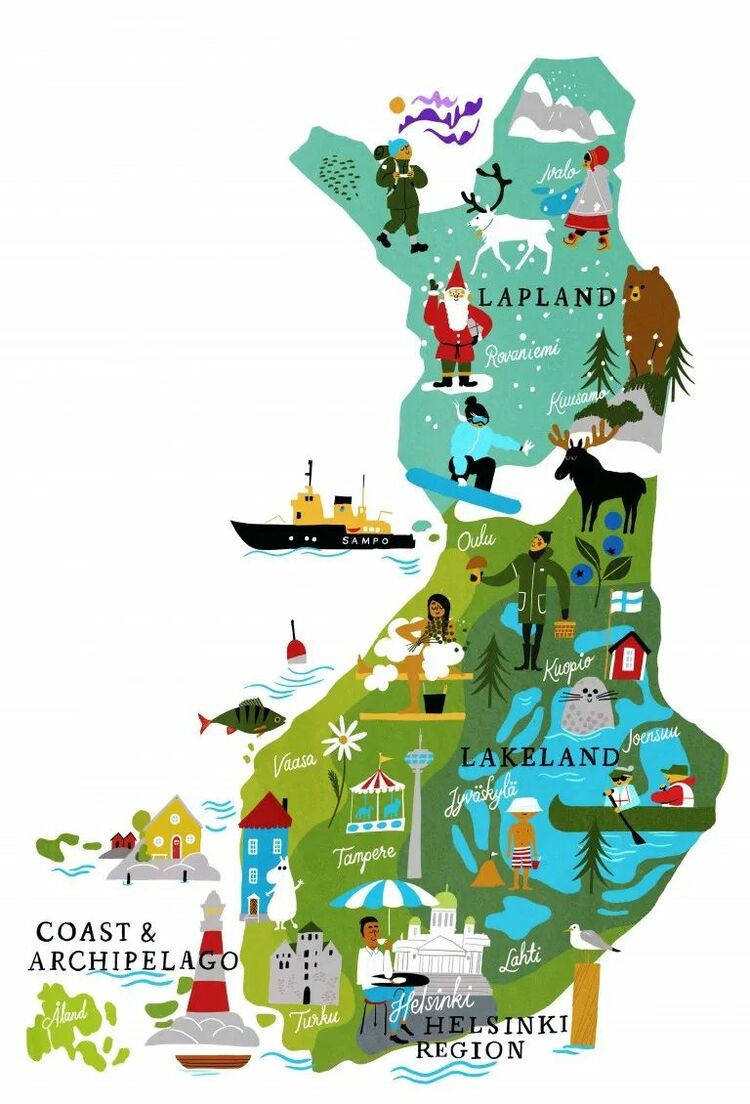 Map of Helsinki (Photo via visitfinland.com)
Helsinki, the sustainable capital of Finland, is a vibrant seaside city with one of the highest standards of living in the world, the most livable city in the world, and the only city in the world with a chief design officer, advocating that "good design should be shared by all and ubiquitous". Helsinki was the Guest City for Beijing Design Week 2021, showcasing sustainable and smart solutions for education and urban development by "Designing Better Life". This year also marks the 15th anniversary of the sister-city relationship between Helsinki and Beijing. "Helsinki aspires to be the most fully functional city in the world, and design is one of the core solutions that will enable us to succeed in this mission," said Jan Vapaavuori, mayor of Helsinki.
Helsinki marks its tenth year as the "World Design Capital" in 2022, when numerous design events are expected to take place. Let's take this opportunity to explore the soul of design in Helsinki.
"Design" with Government Involvement
The seeds of Helsinki's design were planted before Finland was founded. In 1875, the forerunner of Design Forum Finland, the Finnish Society of Crafts and Design, was born in Helsinki. In 1876, Helsinki held the first Finnish Universal Exhibition, which had since brought Helsinki's design to the international stage. In 1898, Alvar Aalto, the father of Finnish design, was born in Kuortane, Finland. Nowadays, every Finnish household has at least one product designed by Aalto, including the Finnish national treasure glass manufacturing brand Iittala. Aalto was the first furniture designer to use the cantilever principle in chair design using wood, creating the influential Paimio lounge chair, which is incredibly comfortable!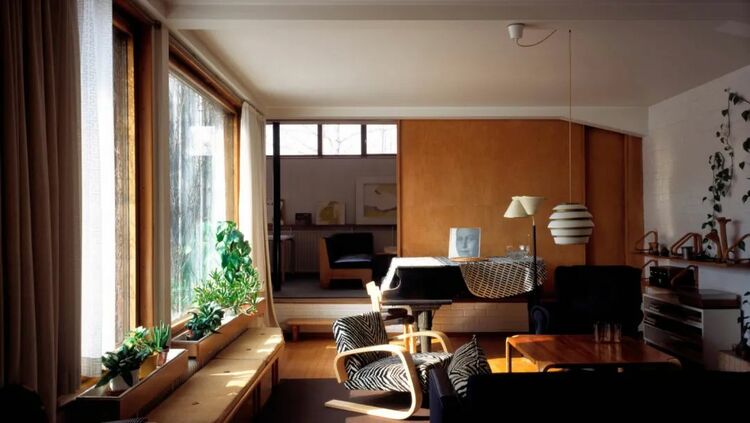 The Aalto House and Studio Aalto (Photo via visitfinland.com)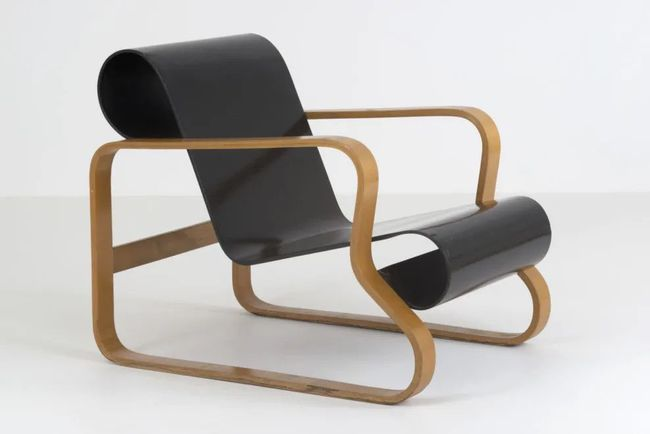 Paimio Chair (Photo via Travel Link Daily)
Design is almost a way for Helsinki to achieve its goal of becoming the most functional city in the world. As a pioneer in design, education and sustainable urban development, Helsinki continues to enhance its expertise and fame in these areas, earning a reputation as a "test bed" for innovative cities. Varying and numerous city logos present the image of Helsinki. In 2017, Helsinki-based design agency Werklig created a new visual identity for urban tourism, commercial promotion and urban operations. The original city image directly adopted the design of the Helsinki symbol, while the new image not only retains the historical and cultural elements but also reflects modern and social brand value, highlighting the concept of conciseness and explicitness. The new image also includes the English, Japanese, Chinese and Korean languages apart from Finnish in 14 different colors.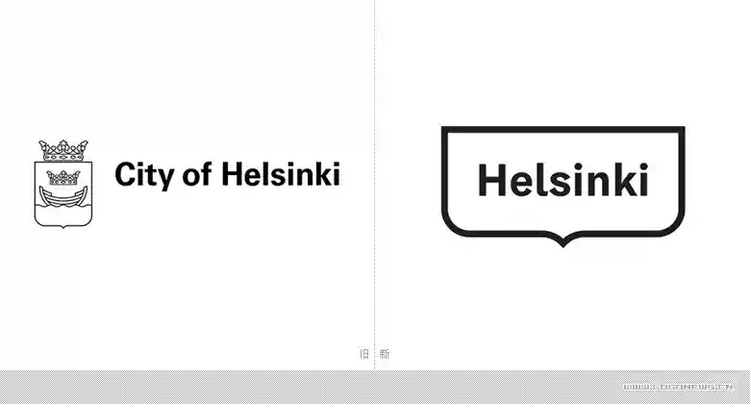 Old and New Symbols of the City of Helsinki (Photo via LOGONEWS)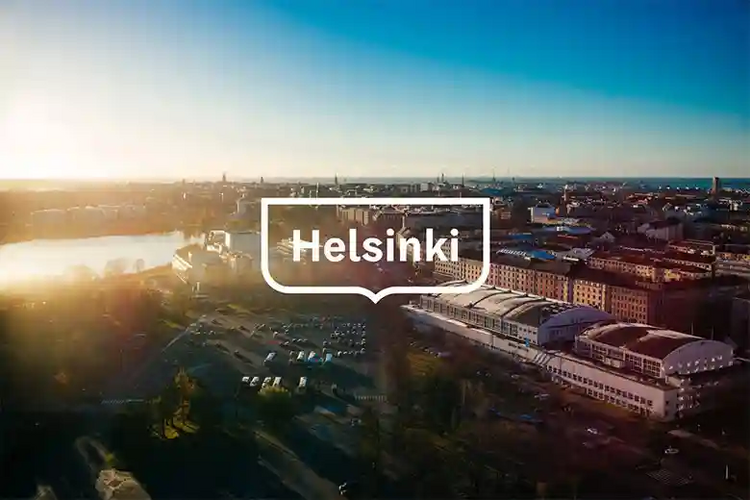 (Photo via LOGONEWS)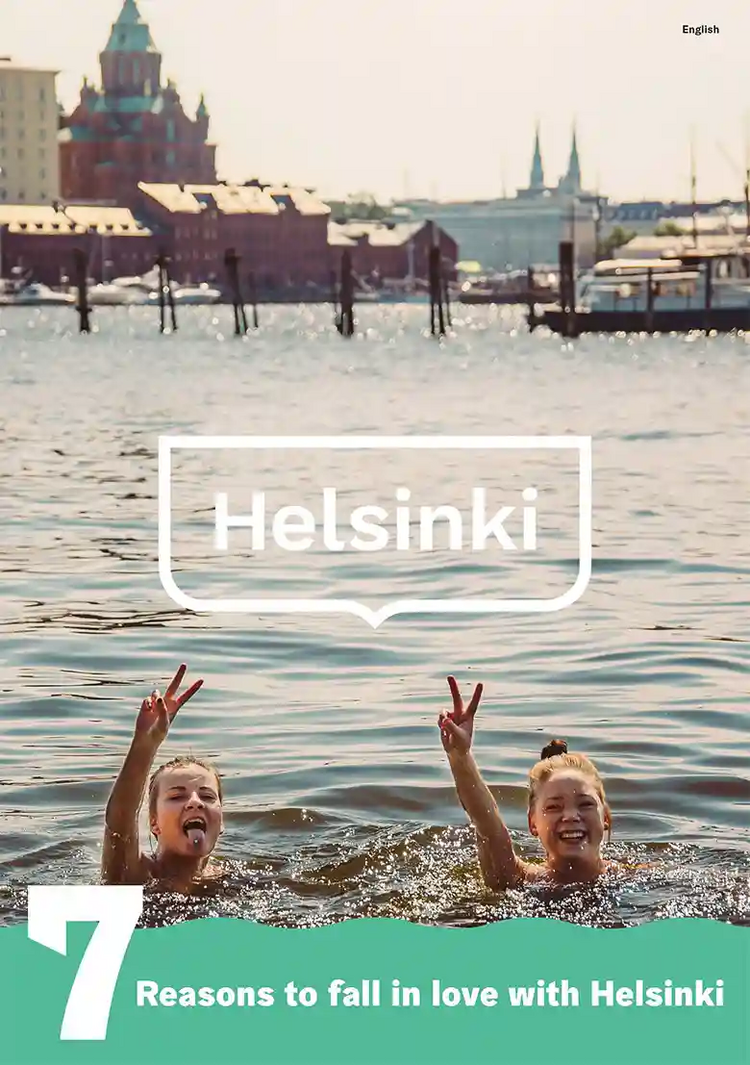 (Photo via LOGONEWS)
With the development of design, the concept of design has covered more fields throughout the city, ranging from tangible objects to intangible public services and government administration. Helsinki established and always adheres to the strategy of "design-driven urban development". It launched the Design Driven City project in 2013 to promote the use of design in urban public services, forming a detailed and scalable paradigm. In addition, Helsinki has appointed 600 civil servants from different government departments to establish a "design agent network" which incorporates public input into the design of services wherever possible. Moreover, Design Museum in Helsinki, Finland has set up a customer committee composed of citizens, so that they can participate in planning the operation of the city museum.
Helsinki Design Week and Vibrant Design District
Every year, Helsinki shines during Helsinki Design Week. In Design District Helsinki, design is not only a theme of the year, but also a common way of thinking. The design district is located in the heart of Helsinki, comprising more than 200 design shops and venues, including art studios, shops, galleries, museums, restaurants, and design hotels. In 2005, the district was born out of Design Forum Finland, the official promotion organization of Finnish design. The original aim was to bring together artisans and creative workers in Helsinki to form an industry alliance, hold regular design industry seminars for professionals, and launch "late night shopping" and "design district market". In addition, Helsinki Design Week is also held here. Launched in 2005, the design week has become the largest design event in the Nordic countries. Its snowball effect makes the design district a cultural name card of Helsinki, and people are encouraged to learn more about the development of cultural and creative industries and promote new ideas, hence common development of culture and tourism.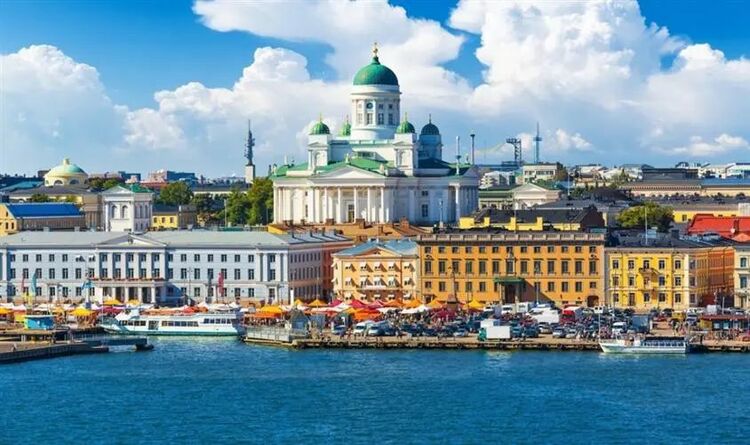 (Photo via official website of World Cities Day)
If you haven't fallen in love with Helsinki yet, grab a map of the design district and follow the marked paths! The Design Museum is an ideal first stop to explore the design district. Its permanent collection shows the historical development of Finnish design in a condensed and comprehensive manner, from the late 19th century pioneers to Alvar Aalto, the father of modernism in Finnish design, to the latest achievements of the contemporary times. The museum now has 35,000 exhibits. The Temppeliaukio Church is also worth a visit. It was designed by architects Timo and Tuomo Suomalainen. Between the deep golden dome and the rock walls, light pours into the interior of the church through window shades of concrete, presenting an incomparably enchanting view of beauty and tranquility. It is also a popular venue for concerts because of its rock interior which has excellent acoustics.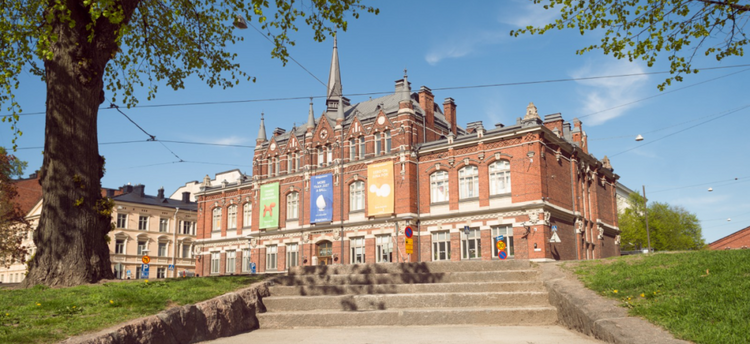 Design Museum in Helsinki, Finland (Photo via visitfinland.com)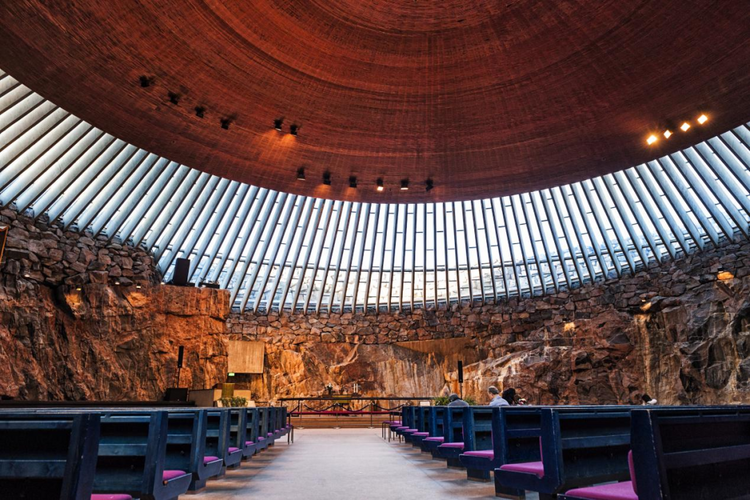 The Temppeliaukio Church
Inspired by Helsinki's Practice
In the construction of City of Design, the design strategy is among the reasons for Helsinki's success. The urban development strategy of Helsinki focuses on design and stresses that the advancement of the city and design mean significantly to the city. The core of its design lies in sustainable urban development.
As one of the world's leading smart cities, Helsinki is known for its excellent design with a long history of inheritance. It will build a fully functional and sustainable city through smart solutions and the development of digital city services, aiming to become carbon neutral by 2035. For Helsinki, design is not only an art, but also a way of thinking or a strategic tool intended to solve social problems. Besides, incorporating the innovative ideas and ways of thinking of cultural creativity into people's thinking can start with local governments and civil servants to improve the formulation and implementation of supportive public policies of cultural creativity. Industrial clusters like the design district enable design enterprises and designers to form a close relationship network, creating more cooperation possibilities. Moreover, more "windows" will enable the world to "witness" the city's cultural soft power.
Berlin, Germany: Design Incubates Ideas and Leads the World
On January 19, 2006, Berlin was awarded the title of "City of Design" by UNESCO, becoming the first "City of Design" in Europe. "Berlin has proven itself in the field of design." Then director of UNESCO's Cultural Industry Division Milagros del Corral noted, "Standing at the crossroads of different backgrounds and histories, Berlin's design tradition and contemporary creativity have influenced the operation of the entire national and international community." Roland Benecke, then secretary-general of UNESCO's German mission, said the designation would "enhance Berlin's reputation around the world as a centre of cultural diversity". "It gives our city an important international reputation and honors all the creative workers, teachers who live here," noted Harald Wolf, former mayor of Berlin. "In recent years, we have seen the continuous growth of creative science and technology as an economic factor that cannot be underestimated."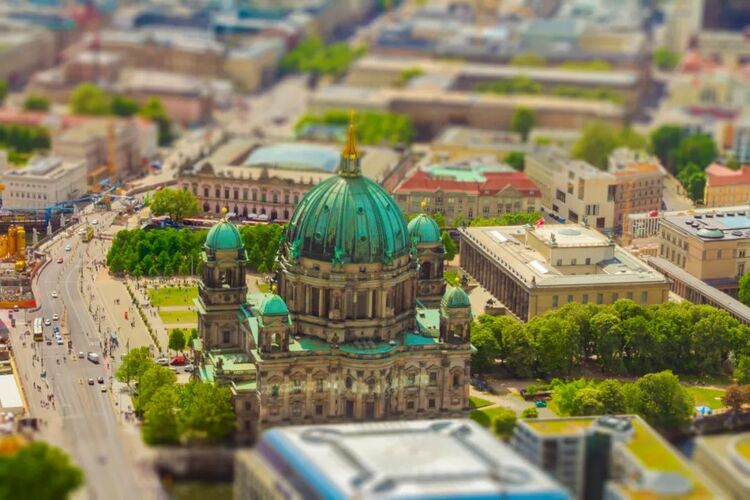 Aerial View of Berlin Cathedral
Berlin is located in the heart of the European continent. It is a city with "perfect fusion of artists and the industrial world", gathering of pioneering art and independent designers. It is also the center of punk rock across Europe, a true center for the creative industries, having made remarkable social, economic and cultural achievements in the field of design. Situated at the intersection of different origins and histories, Berlin is renowned for its tradition and contemporary innovation in design.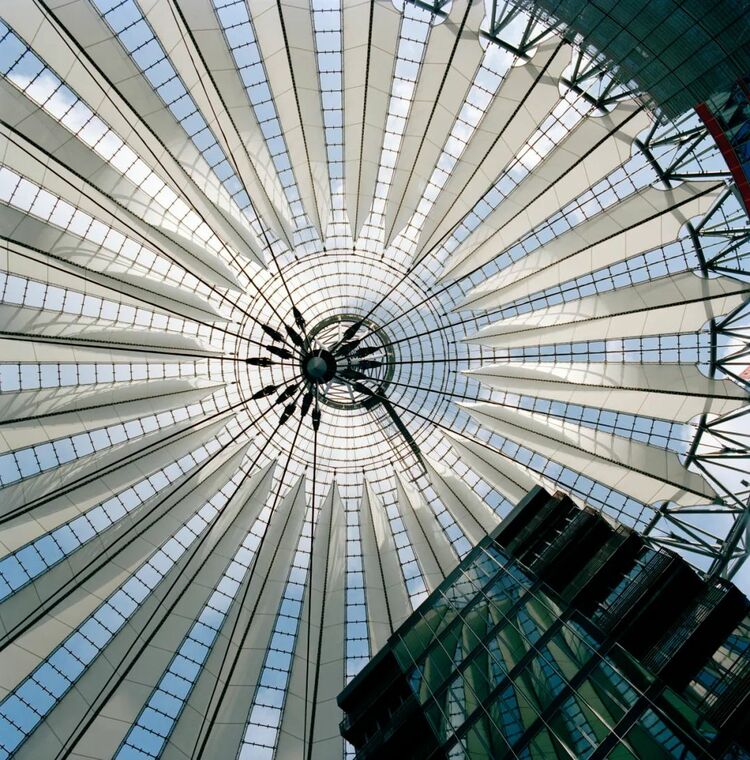 Roof of the Sony Center in Potsdamer Platz, Berlin, Germany
Berlin Witnesses More Than 1,500 Creative Events Take Place Every Day
"All of Berlin is like a white cloud." Artistic imagination, and unpredictability of white clouds. From Berlin State Opera to the dilapidated metro stations, young people in Berlin can find a stage to showcase their design talent and try out new ideas. There are about 32,000 companies in Berlin, 8,000 of which specialize in design. About 180,000 people are engaged in design-related work, with numerous freelance designers. Design has already become a pillar industry in Berlin.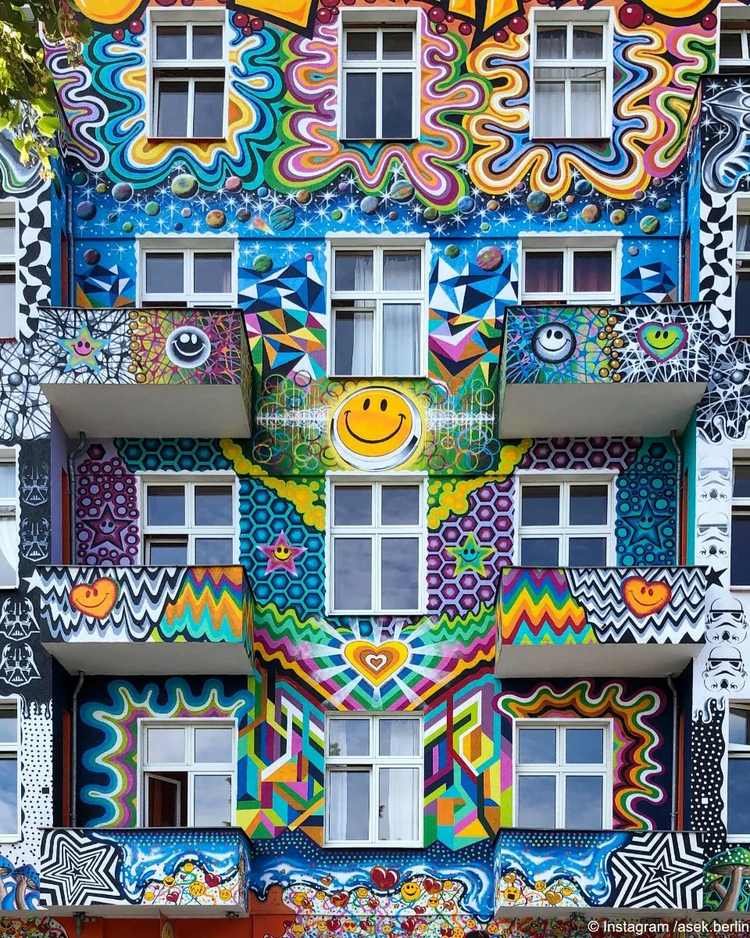 (Photo via official WeChat account of World Design Weeks City Network)
Berlin is recognized as the city of creativity, the mecca of artists, the city of landscape, the city of fashion, the city of design, the city of music and many more. With "Berlin Design Week", "Berlin AGI Conference", "DMY Berlin" and other top events of cultural collision and exchange, Bauhaus Museum, Vitra Design Museum, Quartier 206 shopping center and other high-end platforms for cultural creativity and display, as well as 180 museums, Berlin witnesses more than 1,500 creative events take place every day. They cover graffiti, small art exhibitions, design launch, and fashion shows. In addition, there are many art schools and institutions in Berlin, which provide numerous students with educational opportunities in the field of design. For example, Berlin Design Week sponsored by the DESIGN eV Association brings together various industries and design disciplines. "A good design should give people a great sense of security and trust, and find a balance between following the trend and being traditional," noted Alexandra Klatt, co-founder, concept and project manager of Berlin Design Week.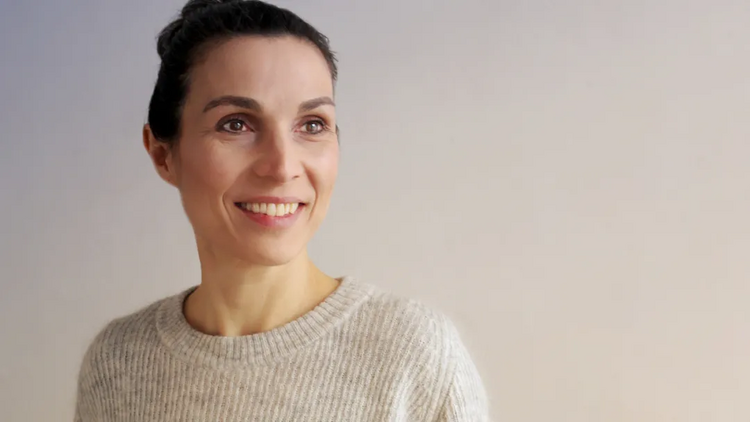 Alexandra Klatt (Photo via official WeChat account of World Design Weeks City Network)
Practical Experience from Berlin
In the process of building the City of Design, Berlin has also accumulated unique development "experience". Germany is the world's top manufacturer and the main birthplace of industrial design in the world, and Berlin is the city with the most creative design in Germany. After the German Industry 4.0 revolution, especially due to the coming of the intelligence and digital era, some traditional industries have been rapidly disrupted and the emerging industries have seen rapidly growing vitality. From the design of Leica cameras to fashion shows bringing together multinational guests, Berlin's design is characterized by interdisciplinary work, with different industries complementing each other. Among them, Projekt Zukunft in Berlin has played a key role in promoting the development of the creative economy. The project provides strategies for building an art center, establishes platforms for cultural exchange, launches various networks to spark the development of digital and creative economy, develops new communication tools, and conducts innovative projects. Moreover, close cooperation with institutions around the world has laid a good foundation for Berlin's exchange programs and international cooperation.'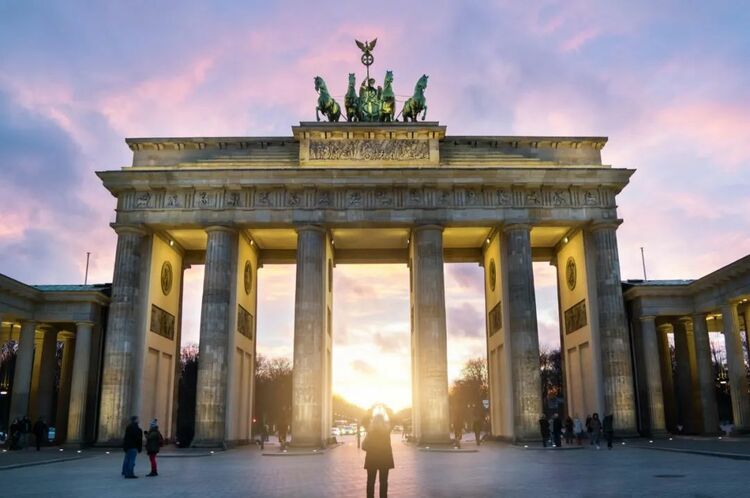 The Brandenburg Gate
Today, Berlin is still tapping its potential, and it is set to become the capital of the next generation of digital creative industry and innovation. Alexandra Klatt noted that Berlin is discussing "what it takes to create a smart city". In her view, Berlin boasts a cluster of innovation labs. Right here, "people can experience all the new things, and an open space enables them to imagine how they want to live in the future."
Berlin is "never perfect" and "radiant and dynamic", exactly because of the great changes in its history. Berlin has set so many trends. It is always one step ahead and at the same time offers comfortable lives like nowhere else in the world.