ISSCD Invited to Participate in a Special Seminar on "Mass Communication of World Heritage"
On October 10, the Chinese Society of Cultural Heritage, Tsinghua University Institute of Cultural and Creative Development, Zhejiang Radio and Television Group, the Chinese Academy of Social Sciences Institute of Journalism and Communication co-hosted a special seminar on "Mass Communication of World Heritage" in Beijing. The theme of the seminar is "heritage into life, heritage inherit civilization". More than 80 people attended the seminar, including leaders from the host unit, experts and scholars from universities, research institutes and social organizations in the field of cultural, and journalistic communication, as well as representatives from the UNESCO International Centre for Creative and Sustainable Development, representatives from World Heritage Sites, some media representatives and the creative team of the programme "China in Heritage".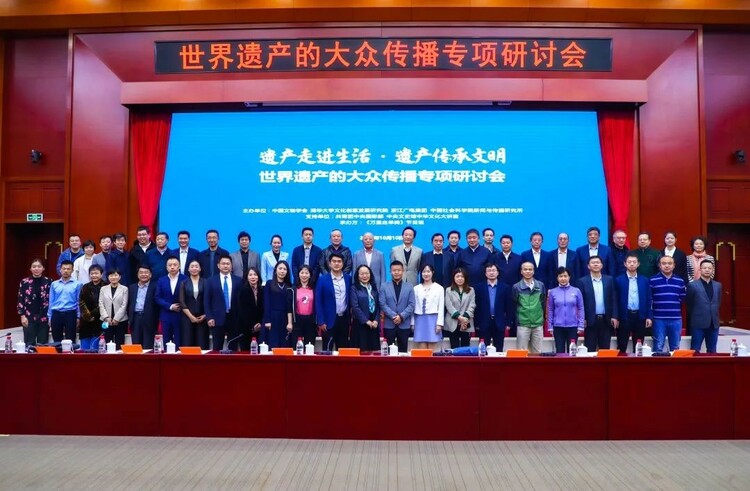 Group photo of the participants
Hans d'Orville, Chairman of the Advisory Committee of UNESCO's International Centre for Creativity and Sustainable Development and former Assistant Director-General for Strategic Planning at UNESCO (UNESCO), shared his views as an expert representative through a video. He said that UNESCO is committed to encouraging the identification, conservation and restoration of cultural and natural heritage of outstanding universal value around the world, and that mass communication activities should be integrated into various World Heritage conservation projects. ICCSD's Communication manager, Mr. Wu Wenbin also attended the seminar and gave a speech.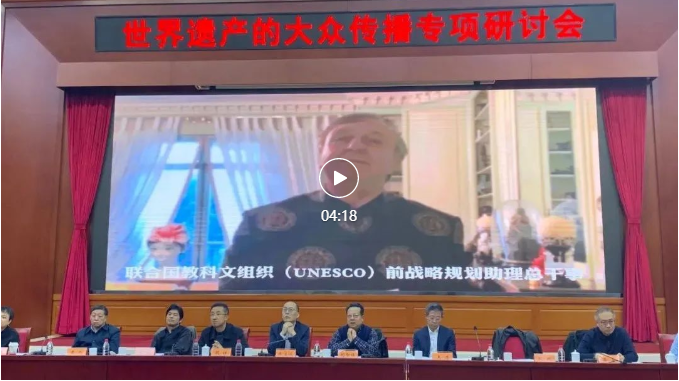 Hans d'Orville, Chairman of the Advisory Board of the Creative Centre and former Assistant Director-General for Strategic Planning at UNESCO, shares his views via video