2021 International Science Fiction Seminar Enlightens the First Science Fiction Season of Beijing Design Week
The opening of the 21st Beijing Design Week and the Beijing 2022 Winter Olympics and Paralympic Winter Games Poster Launch Event was jointly announced by the Ministry of Culture and Tourism of China, the People's Government of Beijing Municipality and the Beijing Olympic City Development Association in September 2021.
As a main brand activity of the Science Fiction Industry of Beijing, the International Science Fiction Forum was held during the Beijing Design Week on September 23, with the theme of "Science and Creativity for Imaging the Future", intending to promote the multi-industrial and interdisciplinary cooperation of the science fiction industry, for the brand-building of Beijing as a Sci-fi city.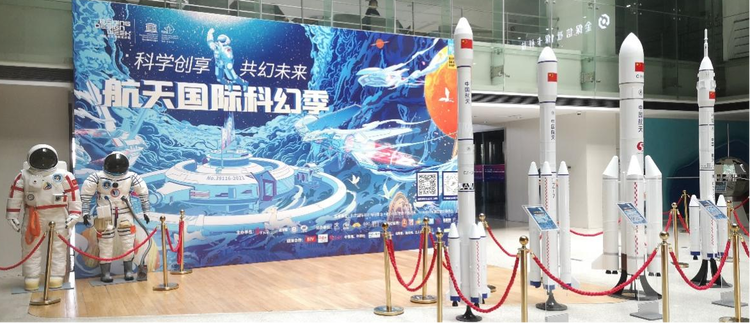 Official poster of the International Science Fiction Forum and the exhibits of the "Big Space Machine Expo"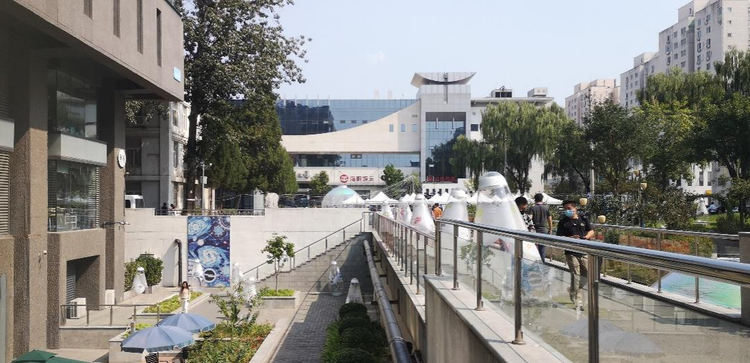 Space Market on the scene of the International Science Fiction Seminar
The Seminar was a highlight for the First International Space Science Fiction Season, co-organized by the Beijing Municipal Science & Technology Commission, Administrative Commission of Zhongguancun Science Park, with the participation of 20 cooperative organizations, including Asia-pacific Space Cooperation Organization (APSCO), China Aerospace Science and Industry Corporation (CASIC), International Astronautical Federation (IAF) Committee for Commercial Applications of Satellites, etc., and more than 100 professional attendees.
At the joint invitation of Beijing Design Week and the UNESCO International Center for Creativity and Sustainable Development (ICCSD), the Deputy Mayor for Culture of the Metropolitan of Nantes, one of the world-famous cities for science fiction in France, Mr. Aymeric SEASSAU delivered the opening speech for the Seminar, sharing the successful experience of Nantes on the building and development of Sci-fi industries, the "great alchemy which allows us to combine the arts, the sciences and what we are to build in our cities, in order to confront the challenges in the future of humanity".
Opening Speech by Mr. Aymeric SEASSAU, the Deputy Mayor for Culture of the Metropolitan of Nantes
More than 10 experts from space technology and science fiction related industries shared their professional experience in literary and manga creation, the IP making and international cooperation and the inspirations by science fictions for the future of cities and human society.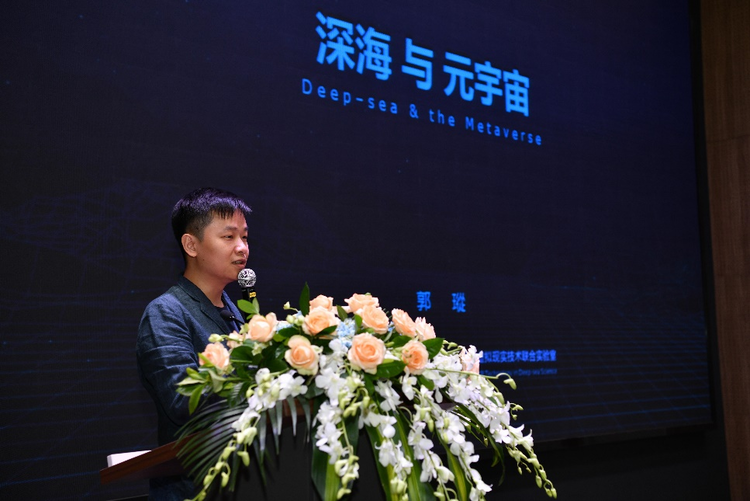 Mr. Guo Cong, Director of Laboratory of Virtual Reality Technology, Institute of Deep-Sea Science and Engineering, Chinese Academy of Sciences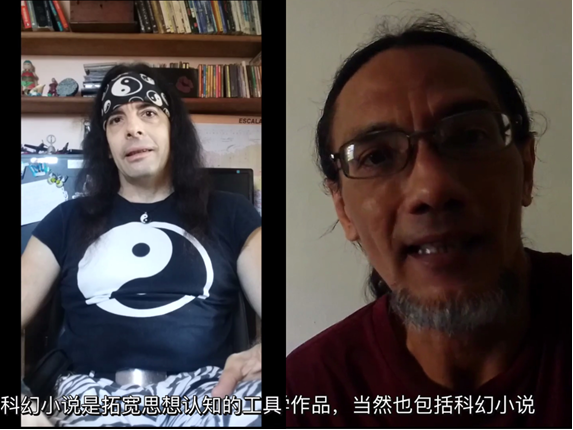 International prize-winning science fiction writers from Cuba, Mr. José Miguel Sánchez Gómez and Michel Encinosa Fú
First held in 2009, the event has now become a public service platform for creative design that has international influence and boasts sustainable development.