ICCSD Newsletter Issue Five
Newsletter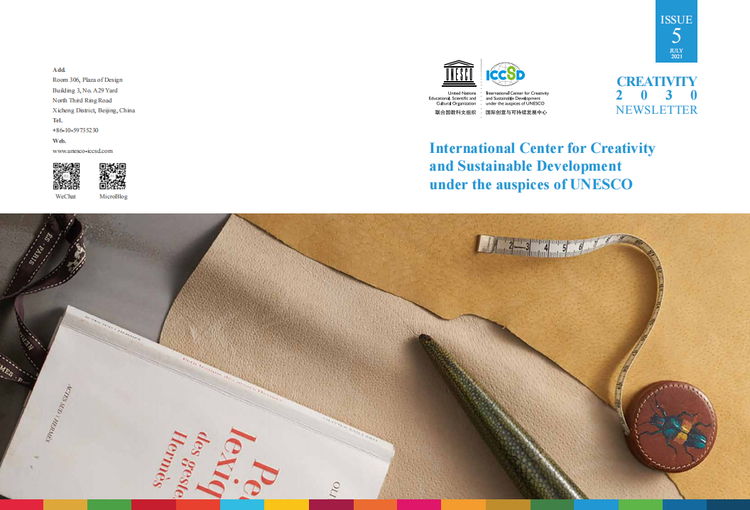 July, 2021 Issue 5
Highlights
● ICCSD holds Creativity 2030 Seminar: How the Digital Economy Advances Creative Industries.
● The renovated trilingual versions of the ICCSD official website was launched.
● UNESCO highlights Culture's Contribution to Creative Economy.
● What will digitalization of art museums bring to us?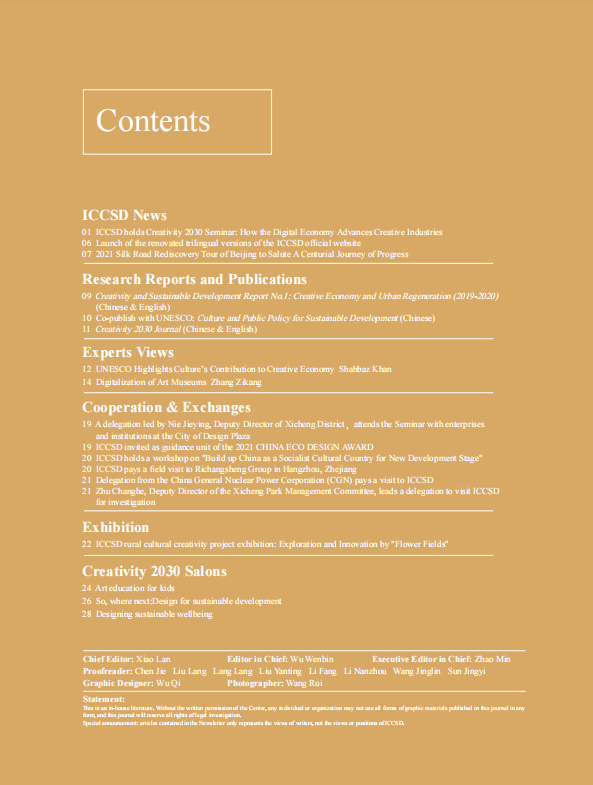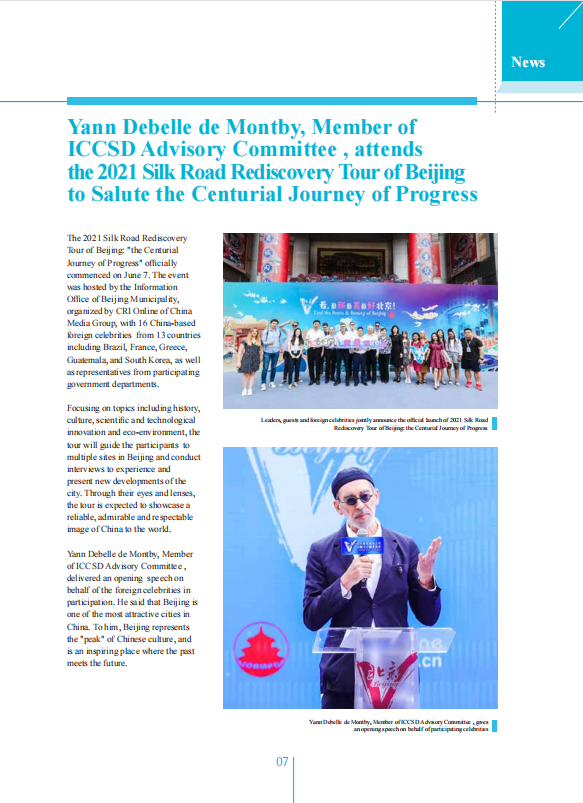 Yann Debelle de Montby, Member of ICCSD Advisory Committee , attends the 2021 Silk Road Rediscovery Tour of Beijing to Salute the Centurial Journey of Progress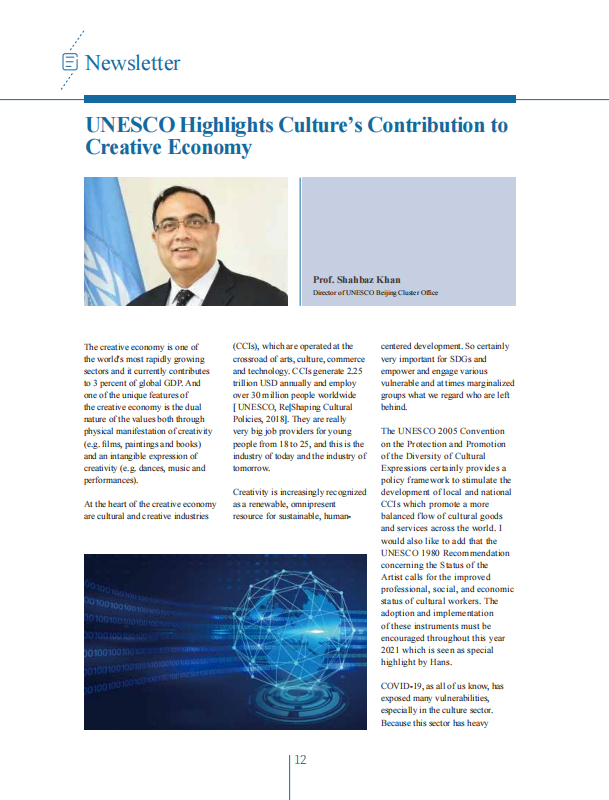 UNESCO highlights Culture's contribution to creative economy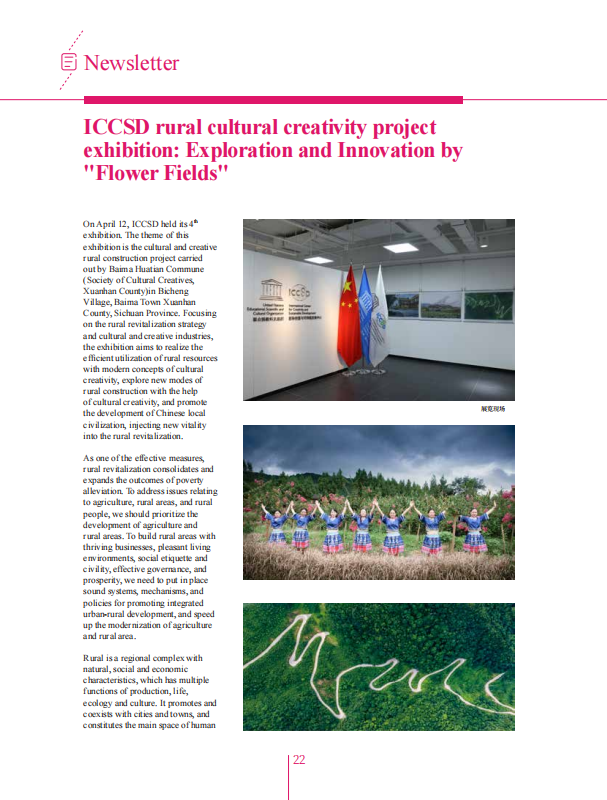 ICCSD rural cultural creativity project exhibition: Exploration and Innovation by "Flower Fields"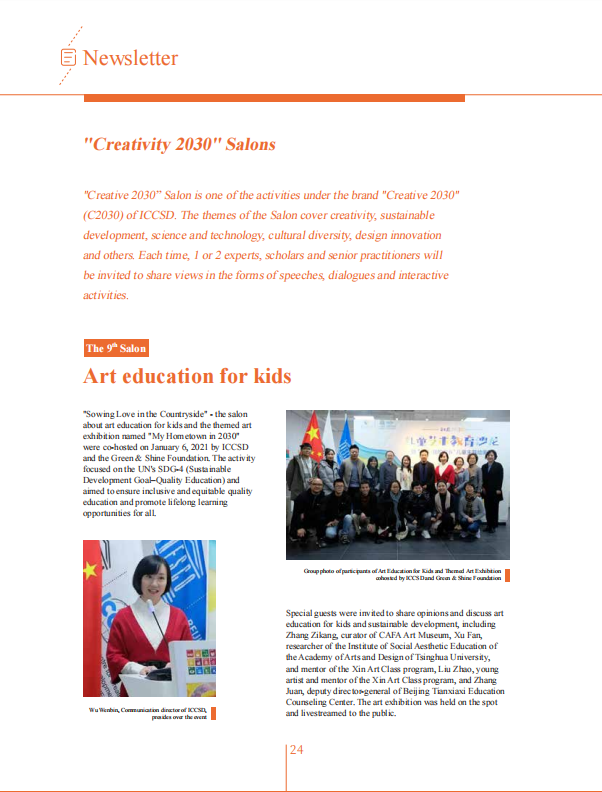 Art education for kids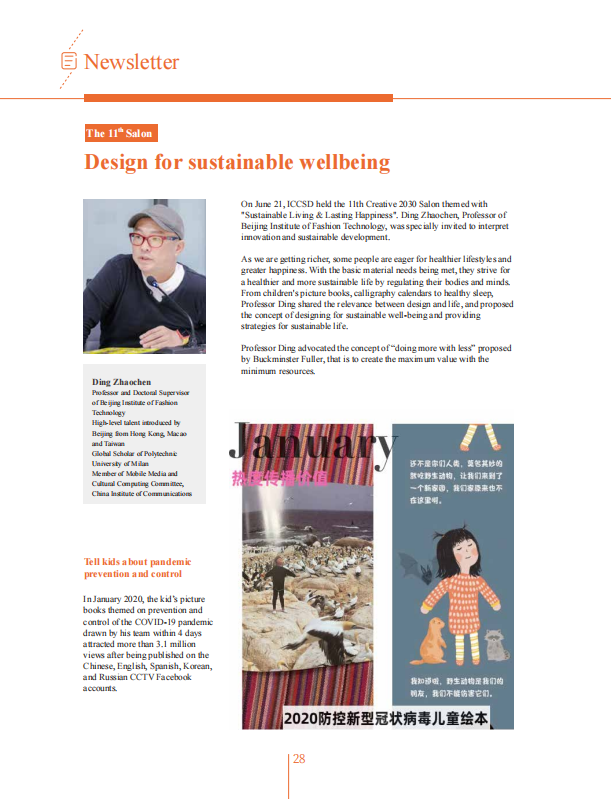 Ding Zhaochen, Professor of Beijing Institute of Fashion Technology, was specially invited to interpret innovation and sustainable development
Please click "Creativity 2030 Newsletter Issue 5.pdf" to view the full edition of the newsletter.