ICCSD Newsletter Issue Four
  Newsletter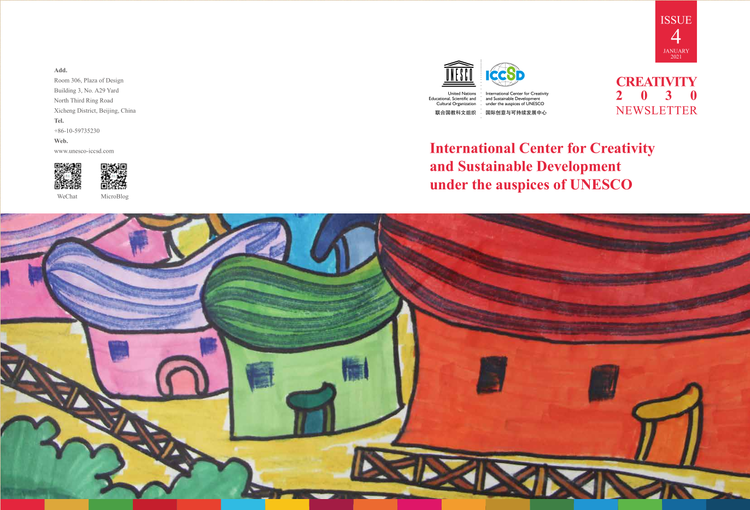 January, 2021 Issue 4
Highlights
Let's find those touching paintings in the latest art exhibition held by ICCSD.
Mehri Madarshahi answered the question on ways adopted by proactive universities to help achieve sustainable development goals.
What progress has China made to promote the Global development with the UN?
The book World Heritage Sites in Italy co-launched by ICCSD appeared on the 3rd China International Import Expo. What kind of world heritage does the book share?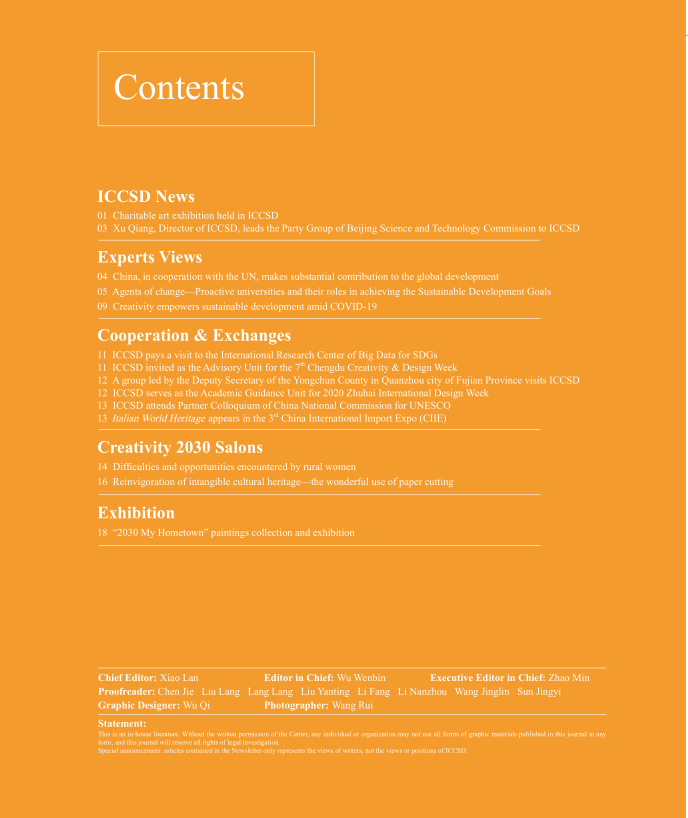 Charitable art exhibition held in ICCSD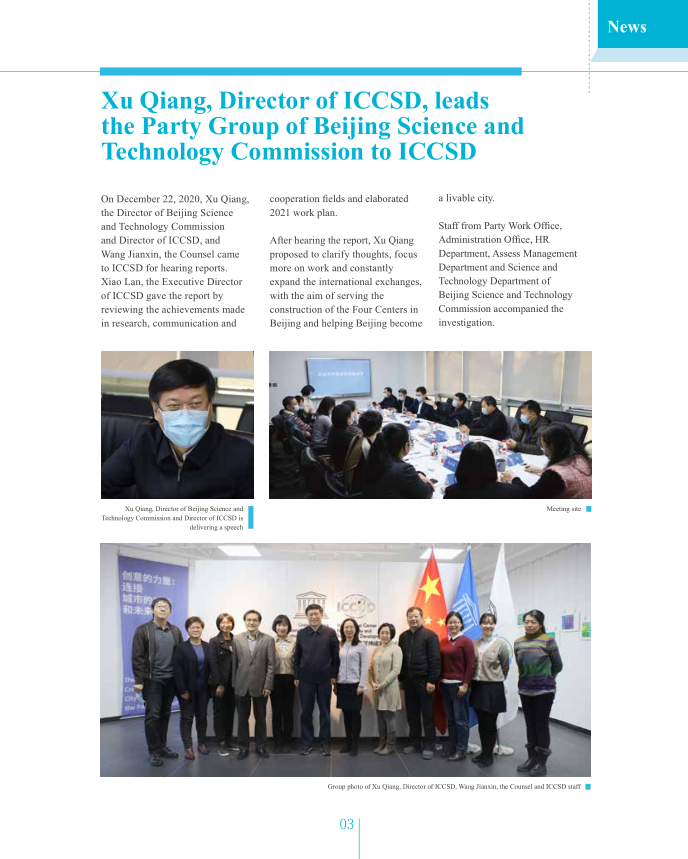 Xu Qiang, Director of ICCSD, leads the Party Group of Beijing Science and Technology Commission to ICCSD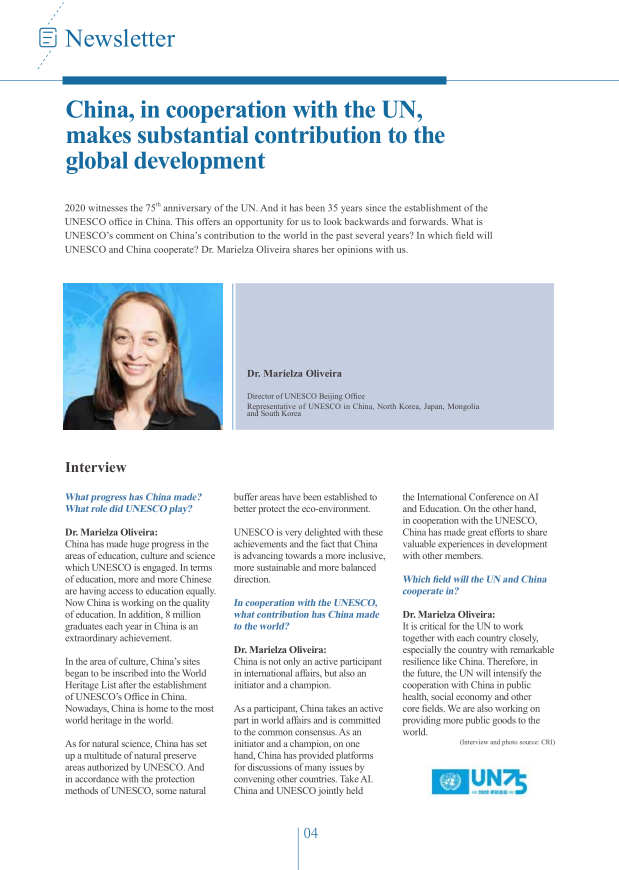 China, in cooperation with the UN, makes substantial contribution to the global development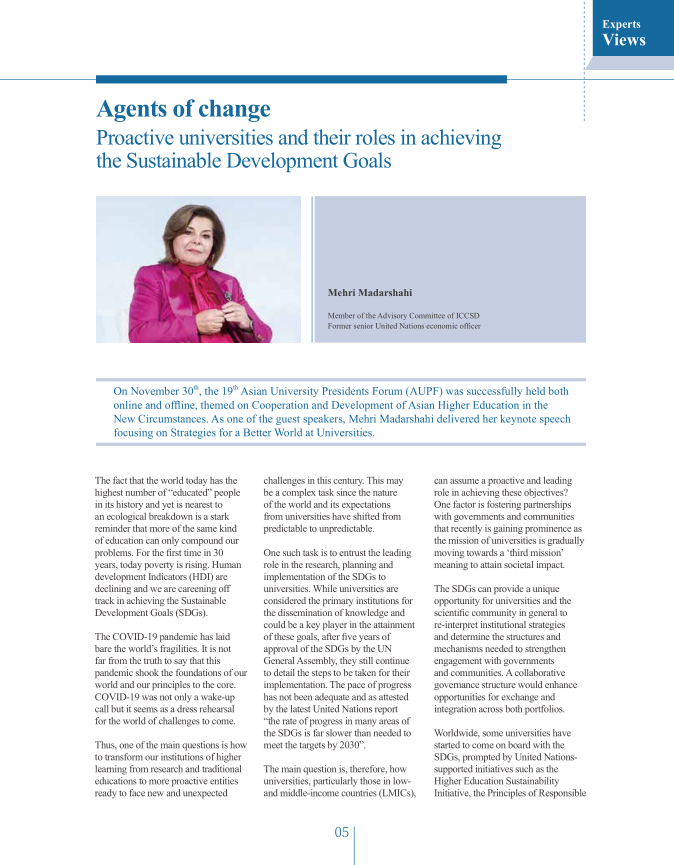 Agent of change_Proactive universities and their roles in achieving the Sustainable Development Goals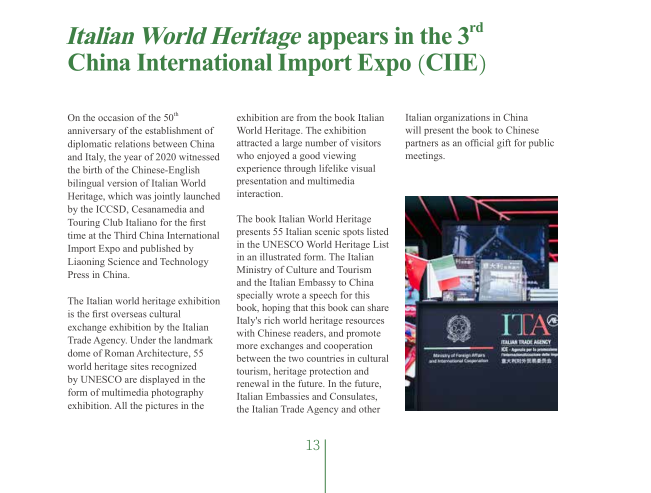 Sites in Italy World Heritage appears in the 3rd China International Import Expo (CIIE)
Please click "Creativity 2030 Newsletter Issue 4.pdf" to view the full edition of the newsletter.